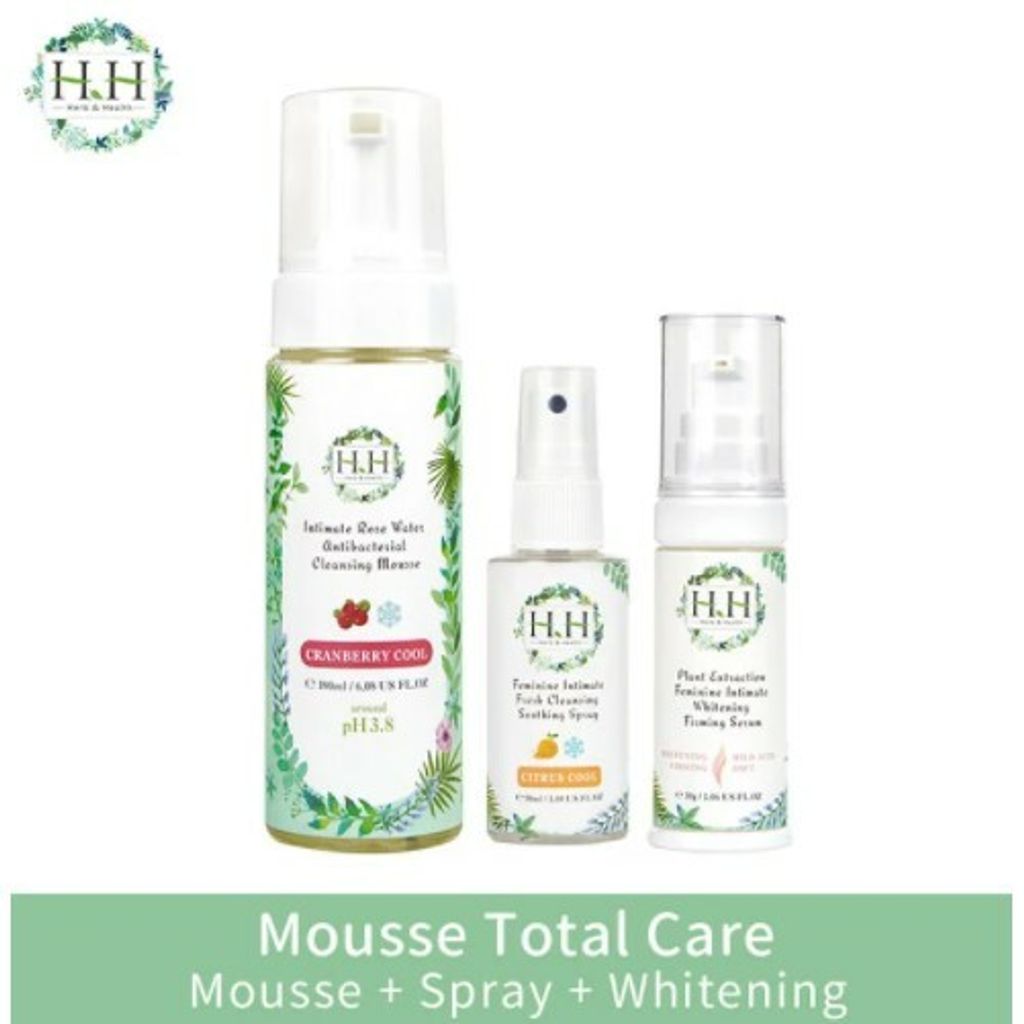 HH Cleaning Mousse(180ml) + Soothing Spray(50ml) + Whitening Serum(30ml)抗菌慕斯 + 舒缓喷雾 + 美白凝露
Mousse Total Care Set全方位超值三入组 内含
『HH抗菌洁净露慕斯Cleaning Mousse』180ml x1
▶蔓越莓凉感(Cranberry Cool)、甜蜜荔枝(Sweet Lychee)
『HH私密洁净舒缓喷雾 Soothing Spray』50ml x1
▶柑橘凉感(Citrus Cool)、悠然木质(Woody)、清新花香(Fresh Floral)、黑醋栗(Blackcurrant)、甜蜜荔枝(Sweet Lychee)
『HH私密植萃美白紧致凝露 Whitening Firming Serum』30ml x1
▶柑橘(Citrus)

➡Intimate Antibacterial Wash is for basic daily cleaning. Use it during taking a shower, it can also be replaced as a shower gel. It can effectively anti-bacteria and reduce white discharge.

➡The soothing spray is for protecting anytime. Can be used anytime, such as after using the bathroom, after swimming, after taking a bath, after exercising. It can ease the odor and ease the itching feeling.

➡The whitening serum is for moist, whitening, and firming. Also, it can apply to your whole body as a skincare routine. It can effectively inhibit pigmentation and moisture.
Customer Comments
| Author/Date | Rating | Comment |
| --- | --- | --- |
---